YIMBY!
Bachelor of Architecture, Design Studio
Semester 2,2019 RMIT University
...


Studio Leaders : Tess O'Meara + Kate Woodman

Students : Cai Kangping, Jamie Bond, Albany Flanagan, Aleksander Naumoski, Chava Yeung, Kexin Cheng, Caitlin Damiani, Xinrou Wang, Mikayla Thomas, Ziyue Zhang, Yuxuan Hu, Lara Birdogan, Xinyun Zhang, Giorgio Prasetyo, Byron Watson, Brooks Ballard

Tullamarine Freeway entry statement – Denton Corker Marshall




John GOLLINGS

(1998)
The Melbourne Gate


J

effrey SMART

(2002)
This studio seeks to understand the implications of
"collecting architectures".

As individuals, we like to collect, consume, and exhibit objects we believe to represent the "real us". Whether it be through clothing, furniture, or technology, the items we collect are indicative of our beliefs and ideals whether realistic or aspirational. We consider this to be our own unique identity.

We believe the most successful community buildings say something about the community, back to the community and its surrounds. Ultimately, they are commodities.

Taking cues from identity as a collection of commodities, this studio will approach pluralist representation as an assemblage of architectural objects traversing scales, cultures and consequently operating as design generators. The studio seeks to find ways in which users needs and brief development can be a generator for design without compromising on formal expression and identity.

Can communities collect instances of desirable architecture, as a way of themselves becoming desirable? Could this be a way of demonstrating a communities "worth", or shifting their perceived value within a socio economic framework?

Students will be asked to design a community building on the site of the former Commonwealth Games Village in Parkville. The building must boldly advocate for, and thoughtfully represent its users.

You must first learn to think with your pen, as design work is initially generated through a range of mediums; collage, painting, hand rendering, line work, maquettes, lettering, diagramming; then extrapolated, tested, enhanced and fully realised digitally.


Designers will be expected to command control of their tools at all stages, and take a position on the appropriate style to best represent their community.


R
Urban Infrustructure Catalogue by Kristy Zhang, RMIT University (Level 4)
N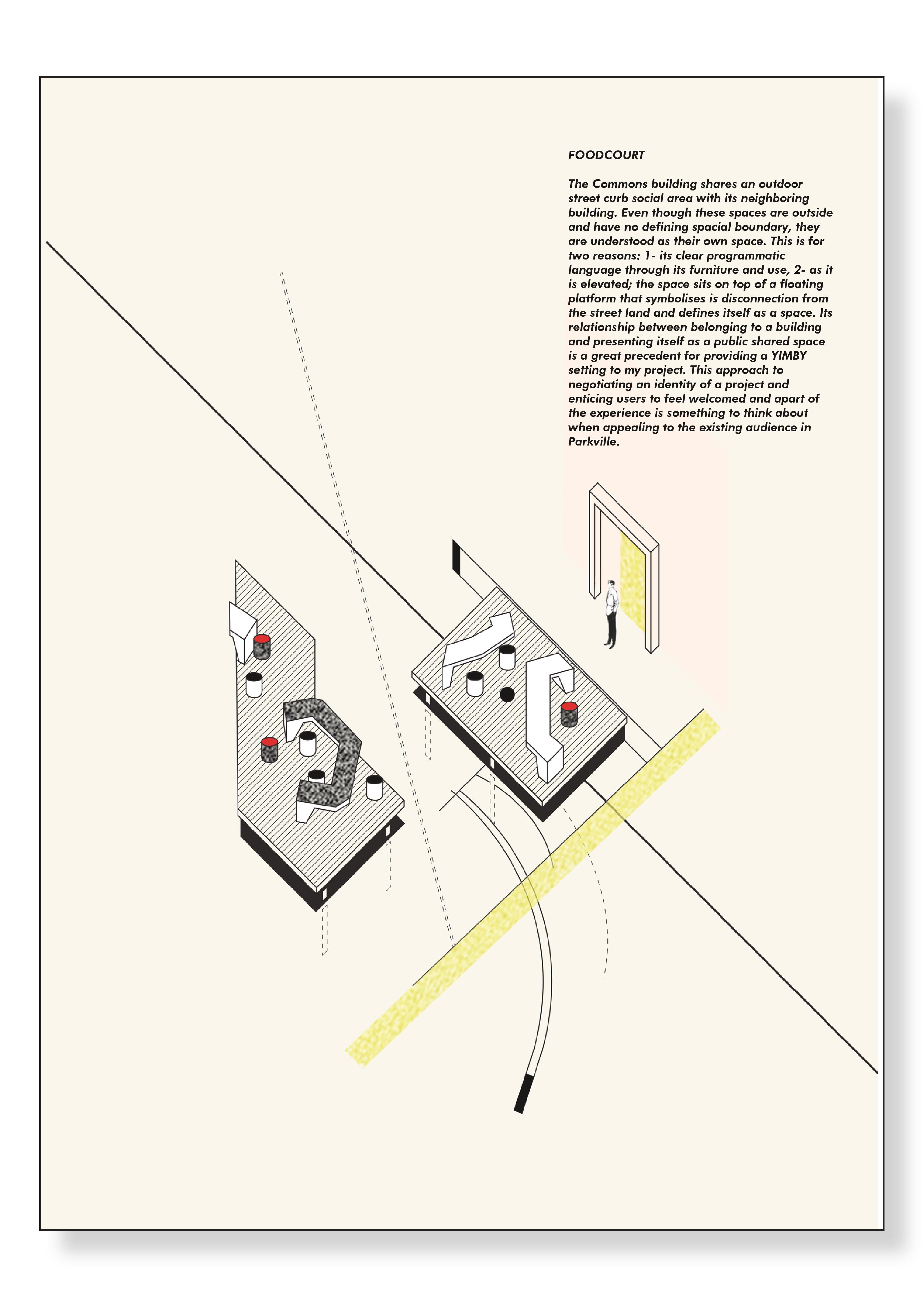 Urban Occupation Diagrams by Aleks Naumoski, RMIT Univeristy (Level 4)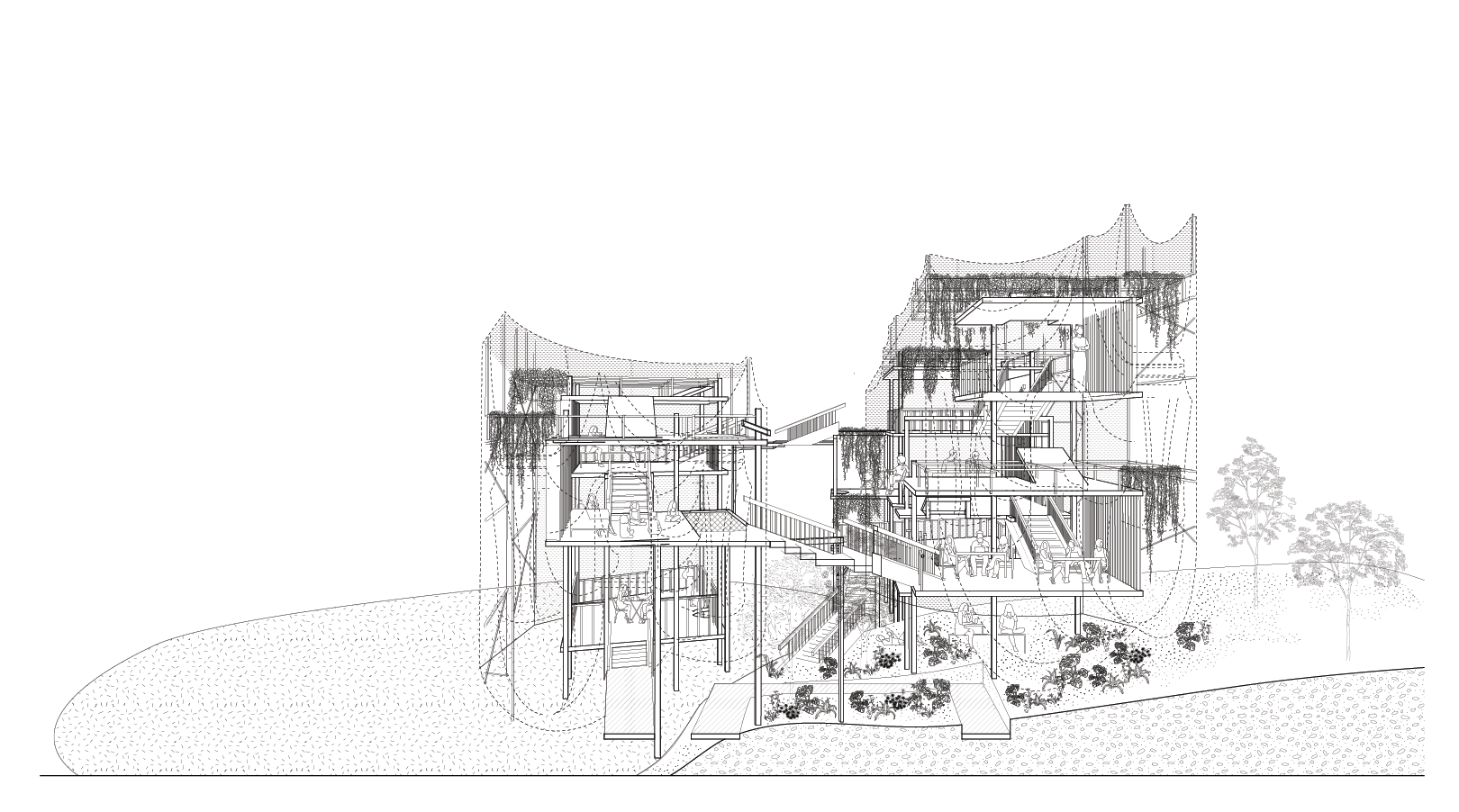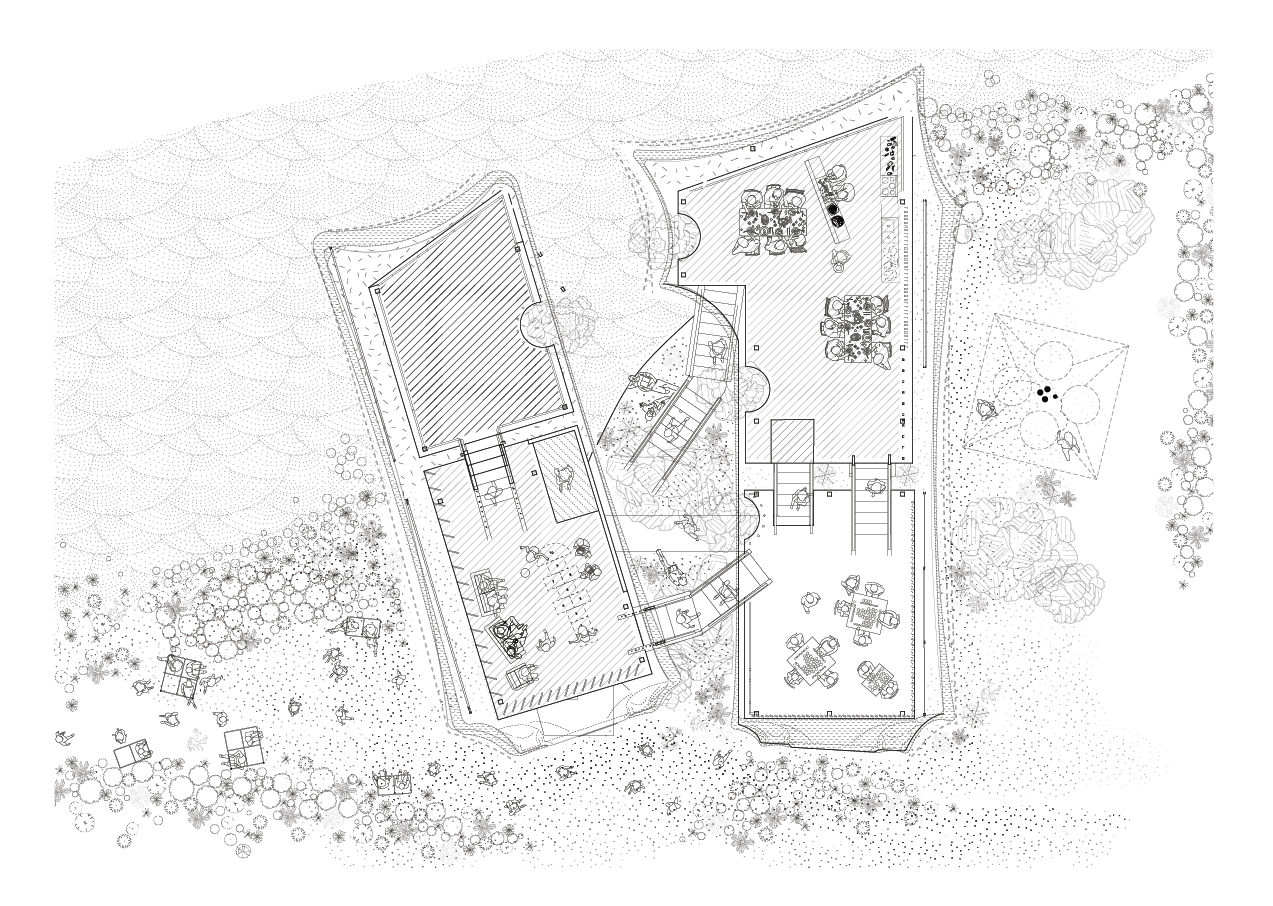 Plan + Section by Albany Flanagan, RMIT University (Level 4)